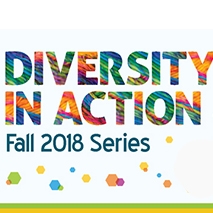 YOU ARE INVITED TO A DIALOGUE CIRCLE
PRACTICING MORAL AND CIVIC COURAGE IN OUR TIME
Sponsored by Diversity In Action
Facilitated by Rev. Nathan Coleman and Nancy Thomas
There will be 4 weekly Saturday morning sessions to be held on the following dates from 9:45 a.m. to Noon:
September 8, September 15, September 22 and September 29
at St. Peter's Episcopal Church, 121 Church Street, Phoenixville (Allow time for parking)
Come to all sessions or come when you can.
(Light refreshments available)
If you have any questions, please contact:
Gwynne Hagee (gwynnehagee@verizon.net) 
What will it require to advance a just community that values the voice and participation of all people?  There is great power and potential in listening, involving everyone, and sharing stories of courage and hope. 
Each circle will confront inequity in a particular part of our lives: Education, immigration, housing, and voice (hidden stories). 
Each circle will follow Michael Eric Dyson's pattern for "What truth sounds like": Witness, dialogue, and action or policy. 
Each session will begin and conclude with community speakers sharing experiences through witness and practice. The dialogue part (that's all of us) will put human rights at the center.
 Why do these inequities exist?
What do we want to do about them?
Do we believe that our own liberation is bound up in the liberation of others? 
COME JOIN IN COURAGEOUS CONVERSATIONS